Infographic for Philadelphia Orchard Project
This infographic was created to help community groups understand the health, economic, social and environmental benefits of a neighborhood orchard, and why they might want to plant one for themselves. The combination of illustrated abstract concepts and graphs showing data keeps information easily digestible while also helping show the way an orchard transforms a neighborhood for the better. The project is currently a work in progress as we research information for the reverse side of the brochure. Design and illustration of this project was created in collaboration with Lucinda Morreale of Ladderback Design in Philadelphia.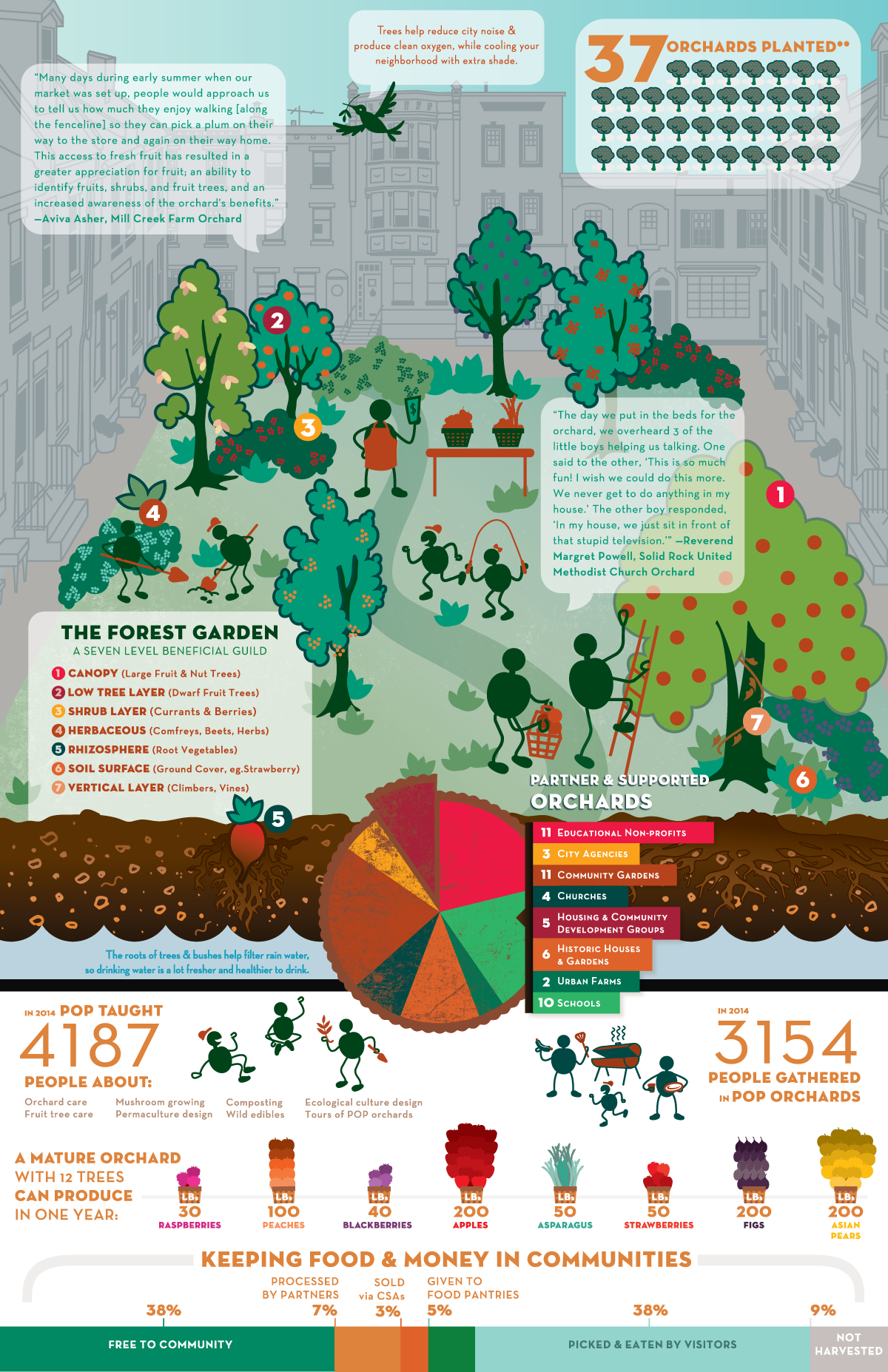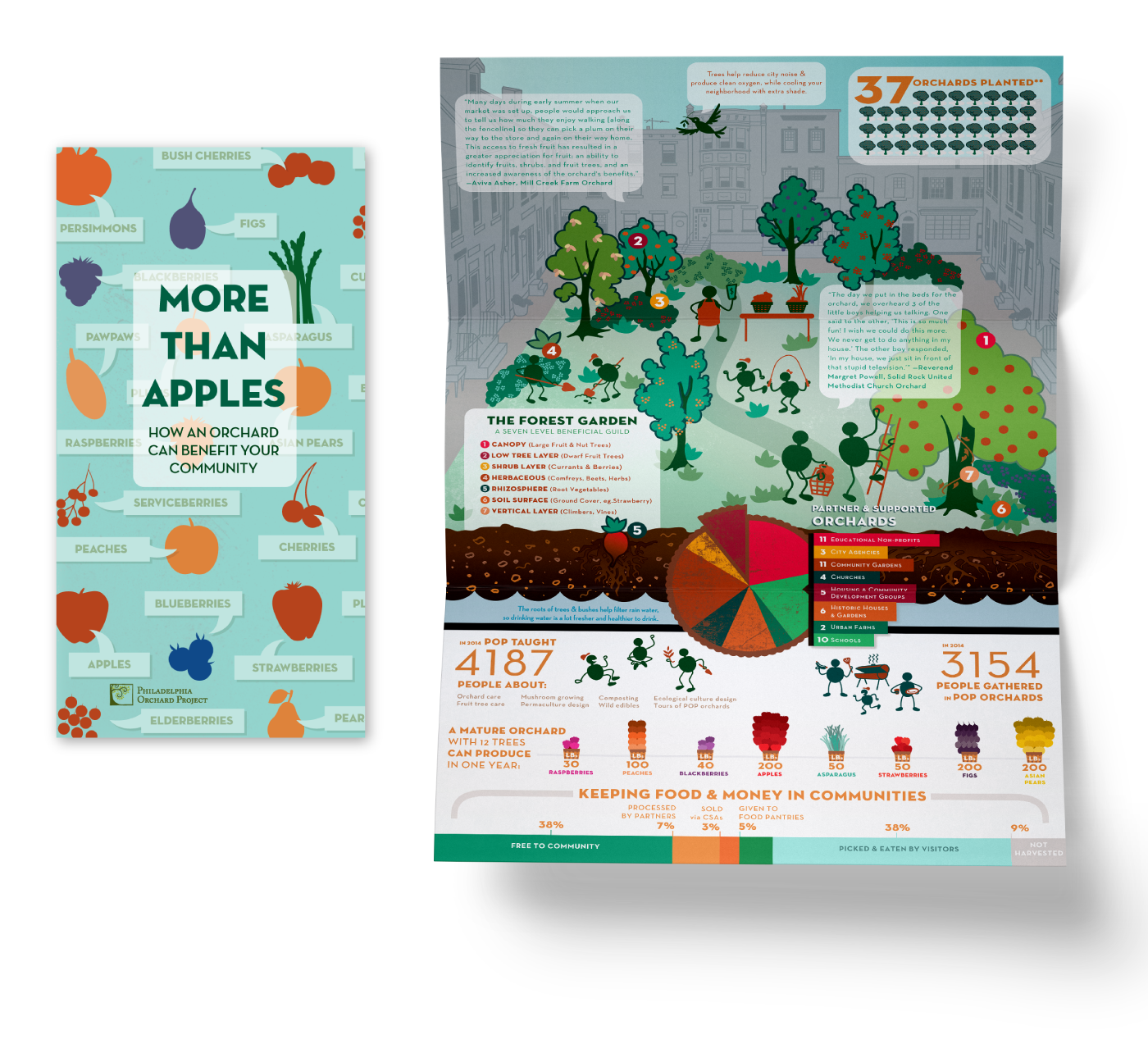 I currently serve on the Board of Directors for the Philadelphia Orchard Project and am responsible for all of their graphic design needs. I have incorporated a lot of the elements seen in the above infographic into many of the branding materials for the organization. Pictured below is an orchard sign explaining the benefits of food forests.