MilkCrate Sustainability App
I had the pleasure of working with the MilkCrate team to develop their branding. MilkCrate is a new app that helps connect consumers with local and sustainable businesses in Philadelphia. Their name references the practice of repurposing milkcrates as baskets for bicycles, common among DIY, reuse and recycle culture.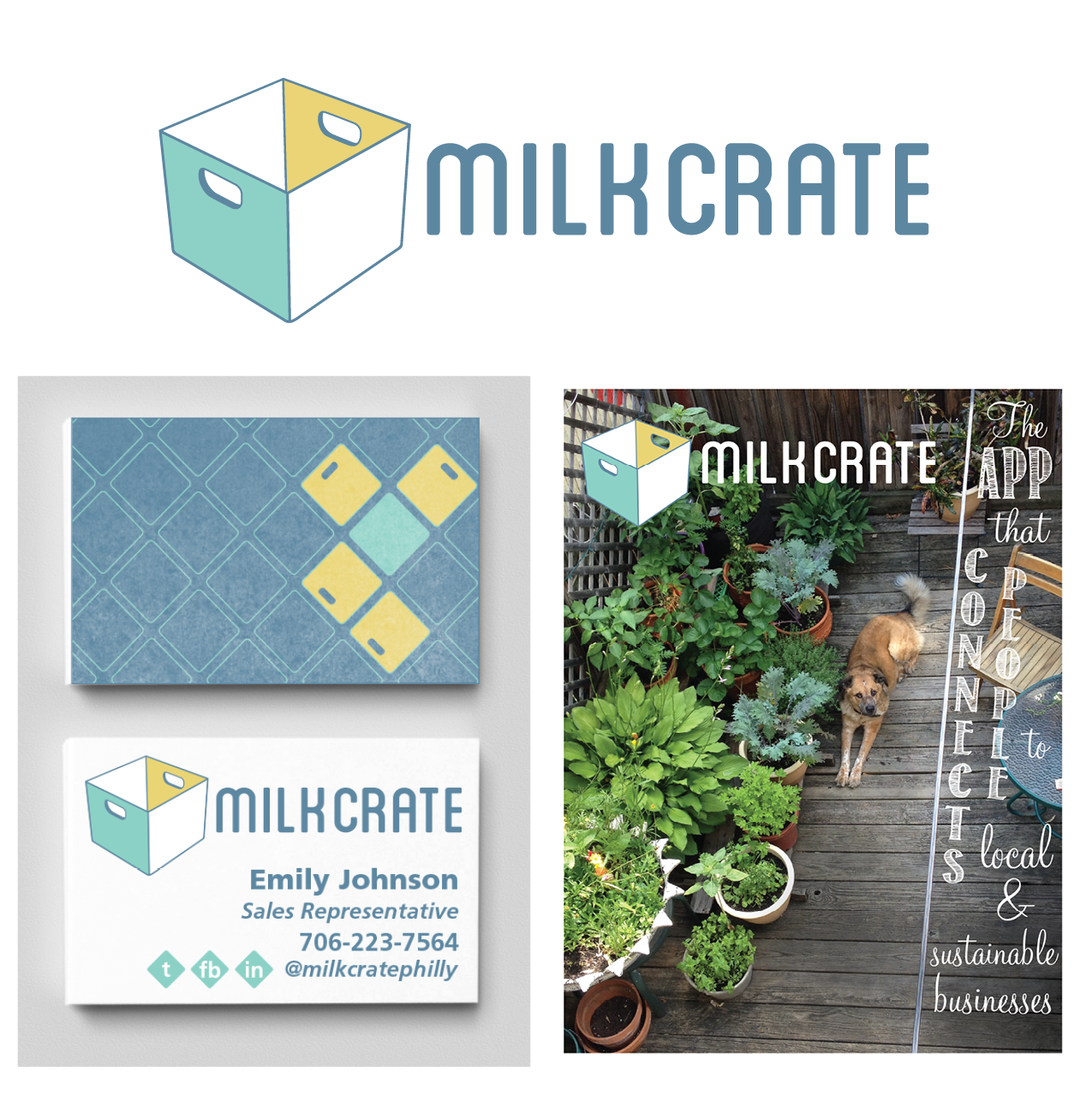 To gain funding for the app, MilkCrate entered the online crowdfunding campaign, Indiegogo. I created a series of small icons used throughout their promotional video. Also pictured is a proposed sample of one of the loading pages for the various lifestyle categories in the app. My client wanted something that referenced the handmade/diy quality of small businesses; I went with handpainted watercolor icons.