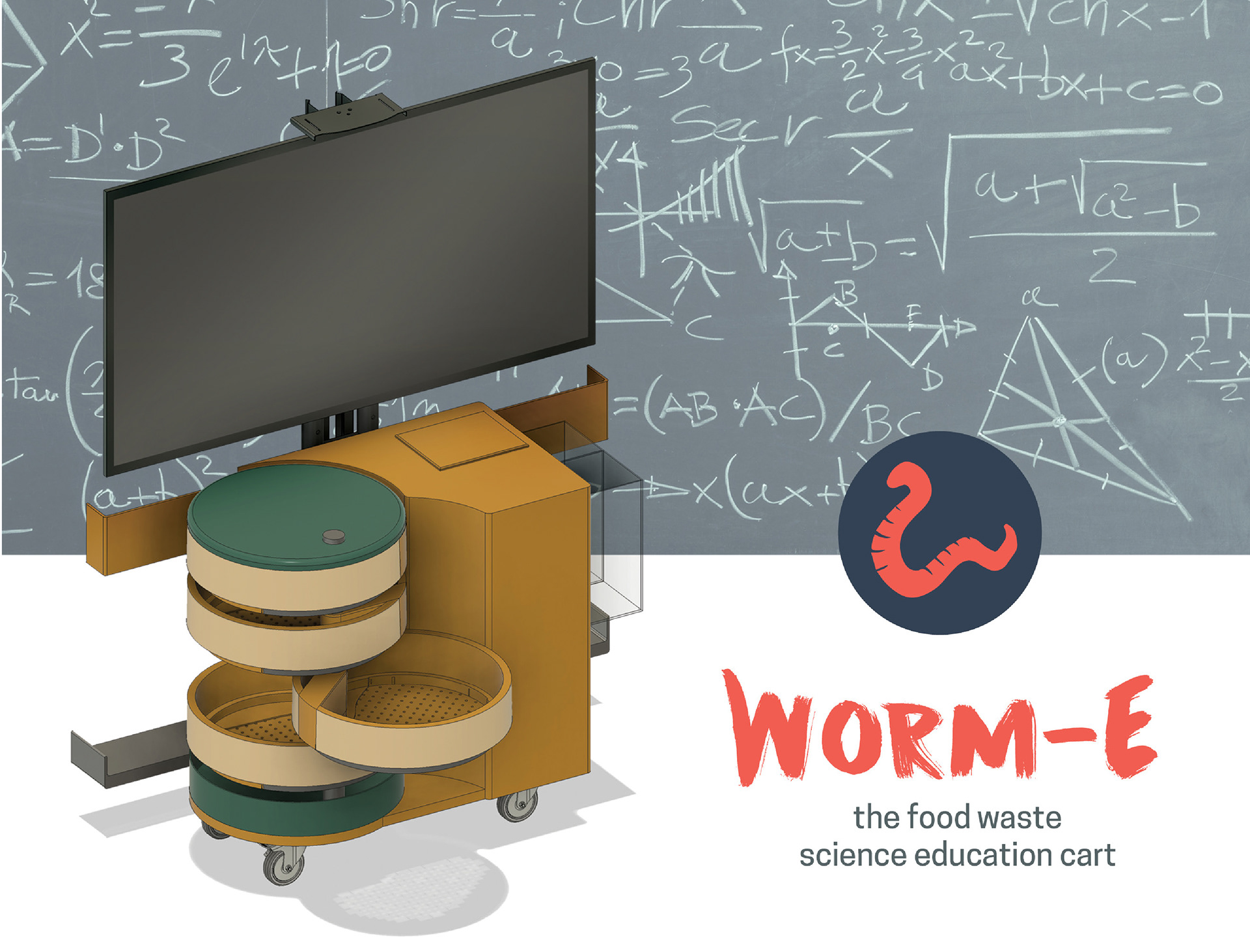 Masters Thesis Project:
  Worm-E  "The Food Waste Science Education Cart"
Description:
Worm-E focuses on two big problems, food waste and the development of scientific learning and critical thought in young students. 
Worm-E is a service model that is based around a compact cart that easily travels between classrooms and schools. The Worm-E cart uses composting as a tool to foster environmental awareness and facilitate learning through actionable steps to make an impact and develop critical thinking skills.
Design Category:
Industrial Design, Service Design, Graphic Design
**For an in-depth Case Study on this project, scroll to the bottom for link**
Problem 1: Students Struggle with Critical Thinking
Teachers have an overwhelming amount of responsibilities and often lack the time and resources outside of class to experiment with new lesson plans that may better engage their students. 

In my case study I go into further detail on these two issues, including my design process.  
I created the two graphics below to quickly illustrate the amount for food wasted by a typical family of four, and the composting process that Worm-E uses: Vermiculture.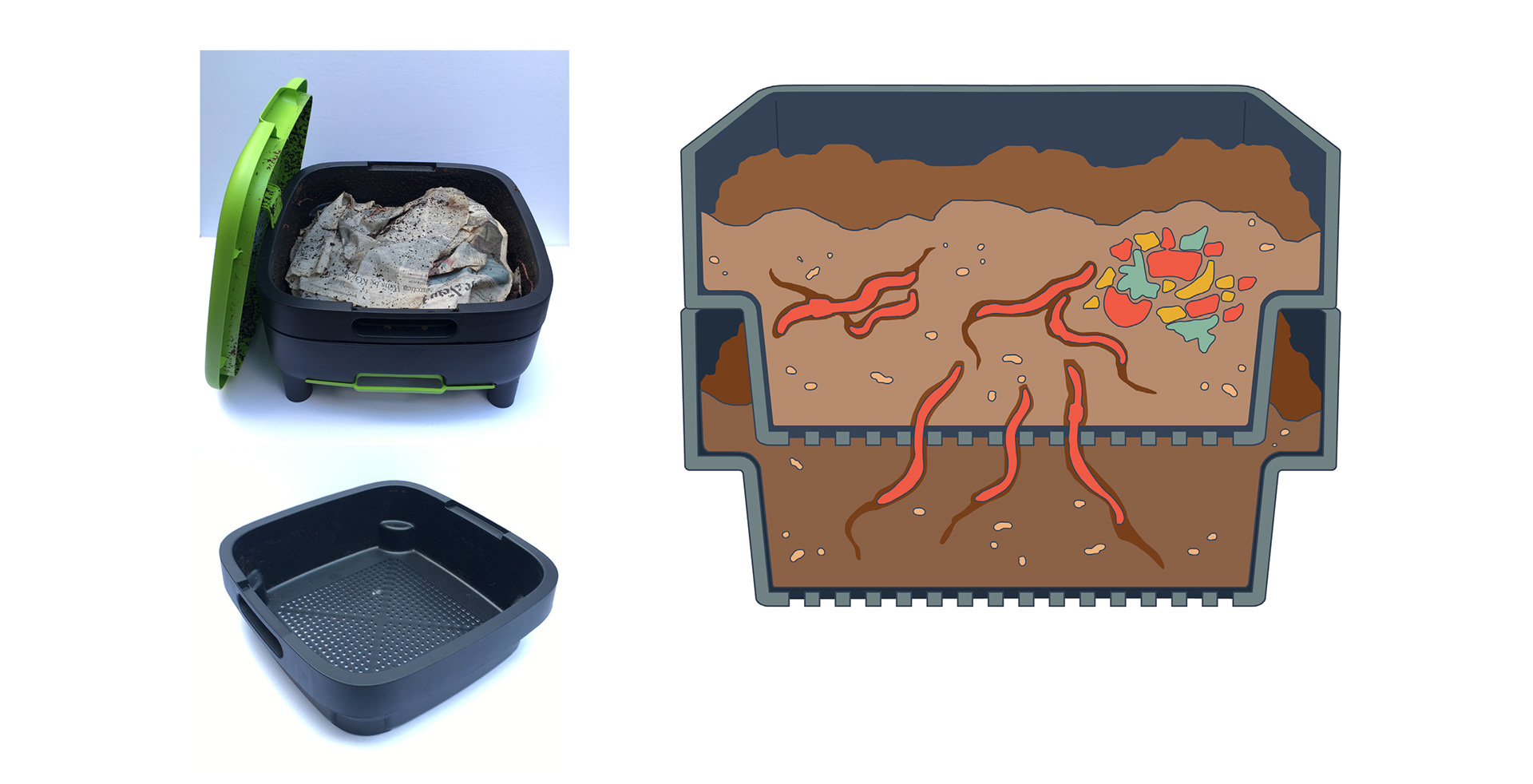 Worm-E's Solution

Worm-E works to address these issues through a service that provides: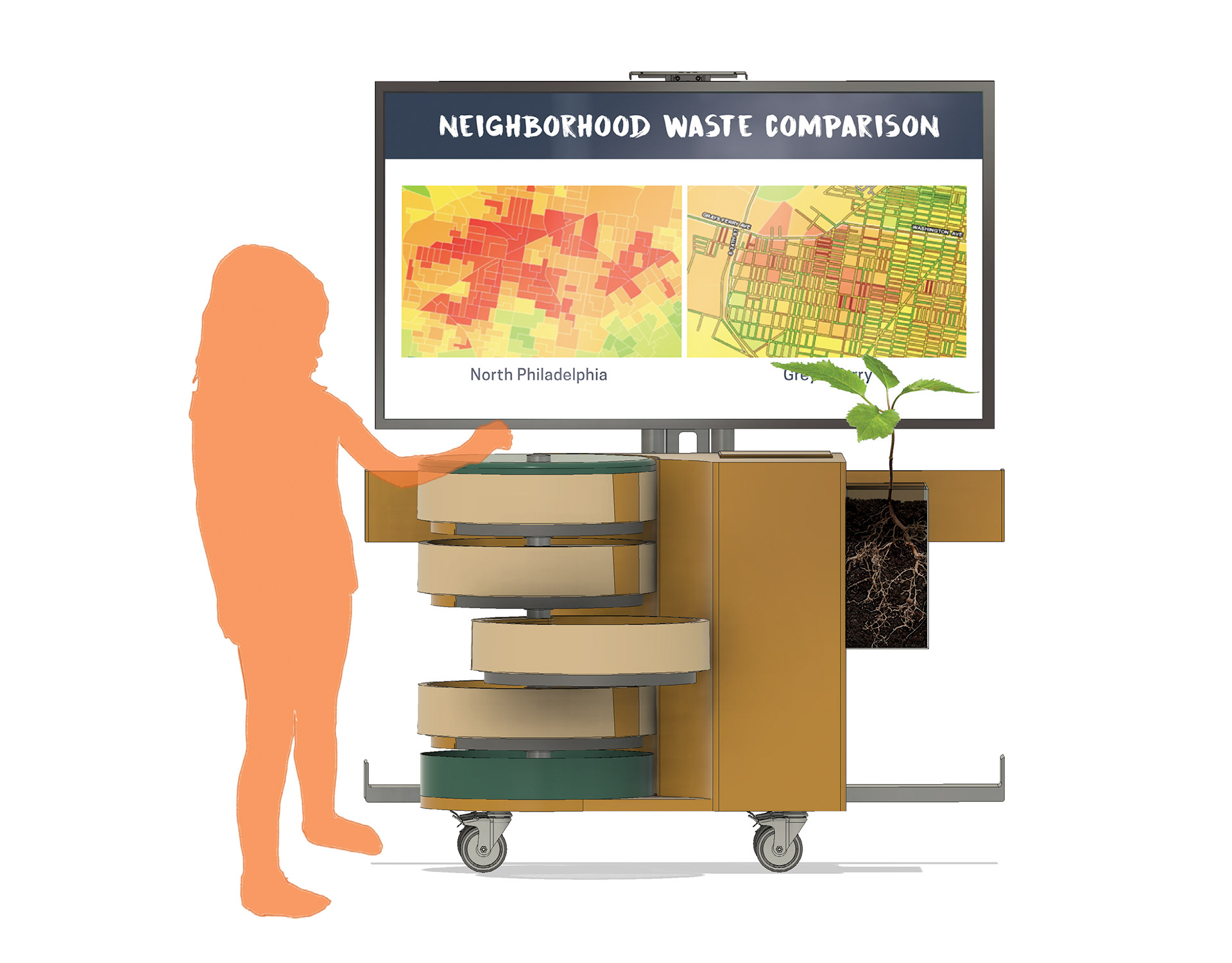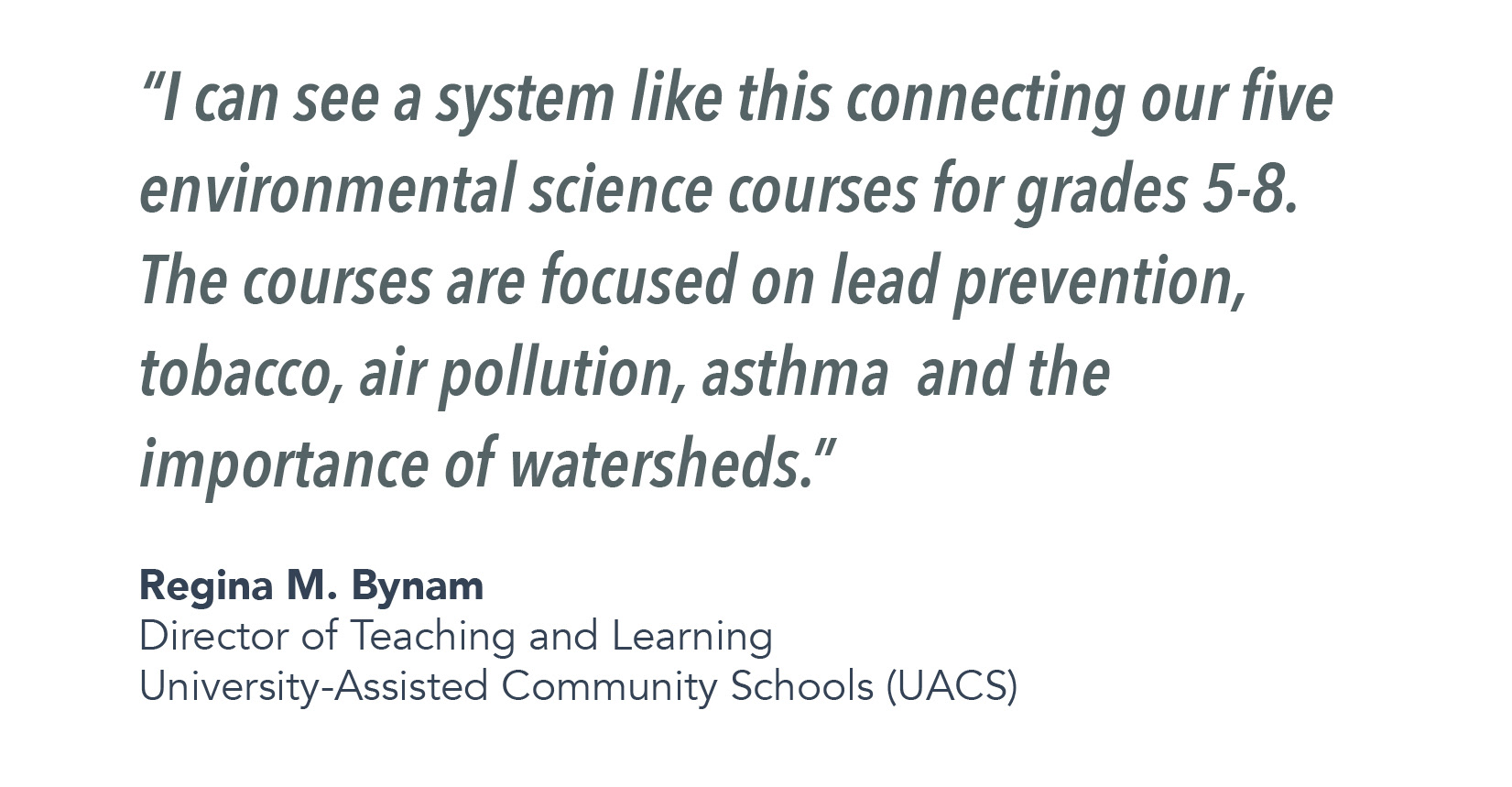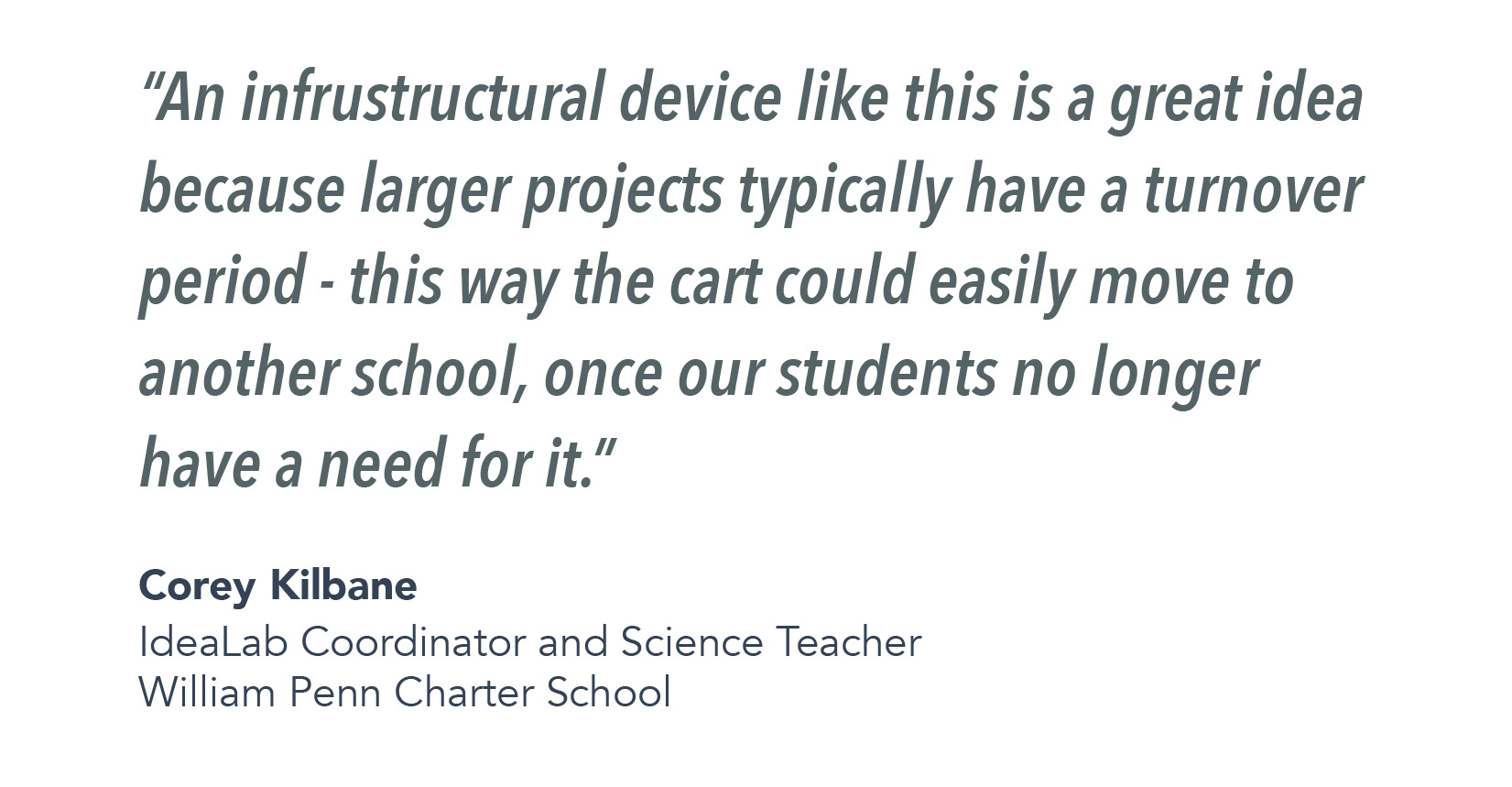 An Overview of the Worm-E Cart