Row Home Music Box
This music box celebrates the craftsmanship and character of houses built before the 1930s, particularly the row homes of Philadelphia. These houses are relics of the past that merit veneration instead of demolition. We need only to step inside and listen to the unique song each home sings about its personal history.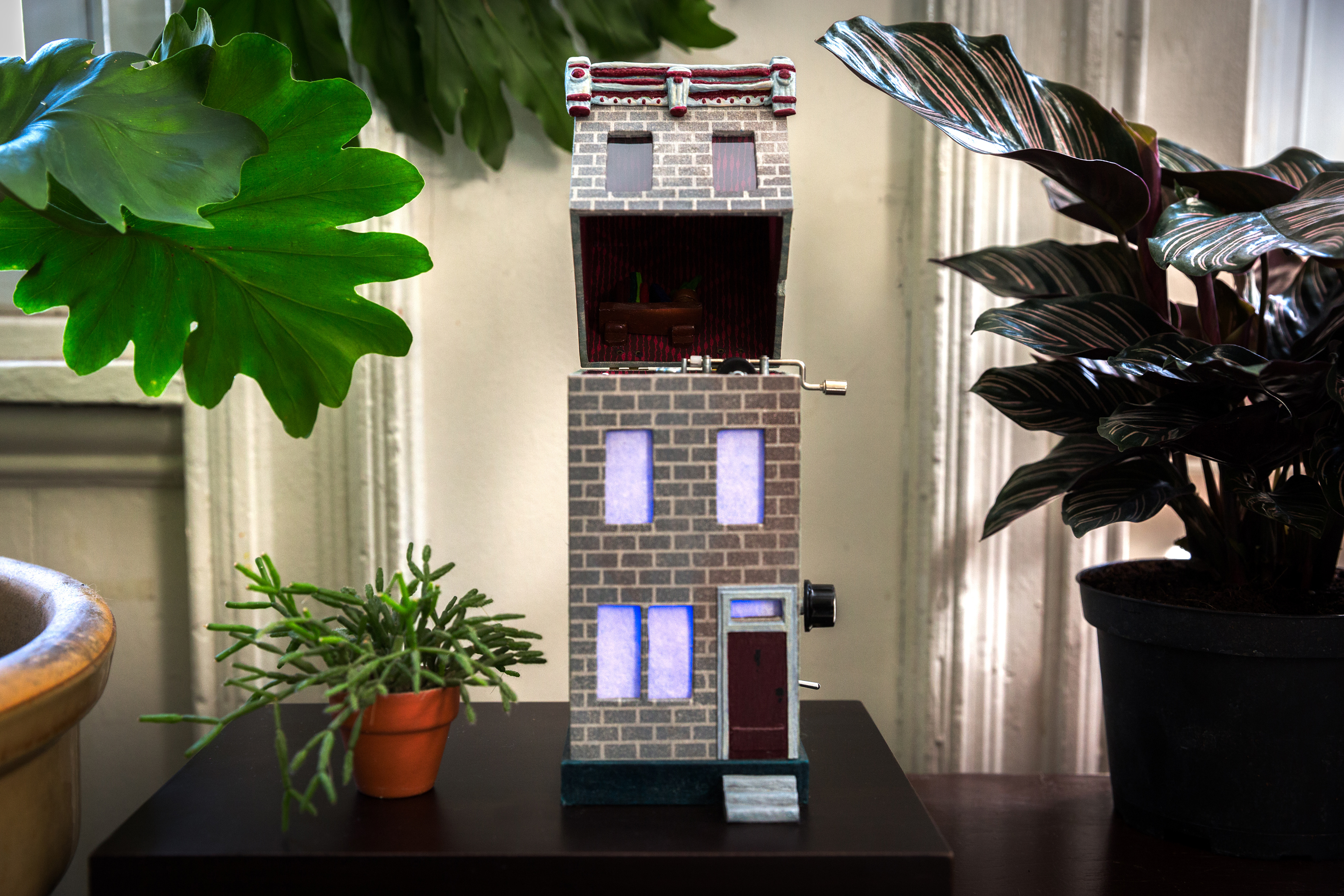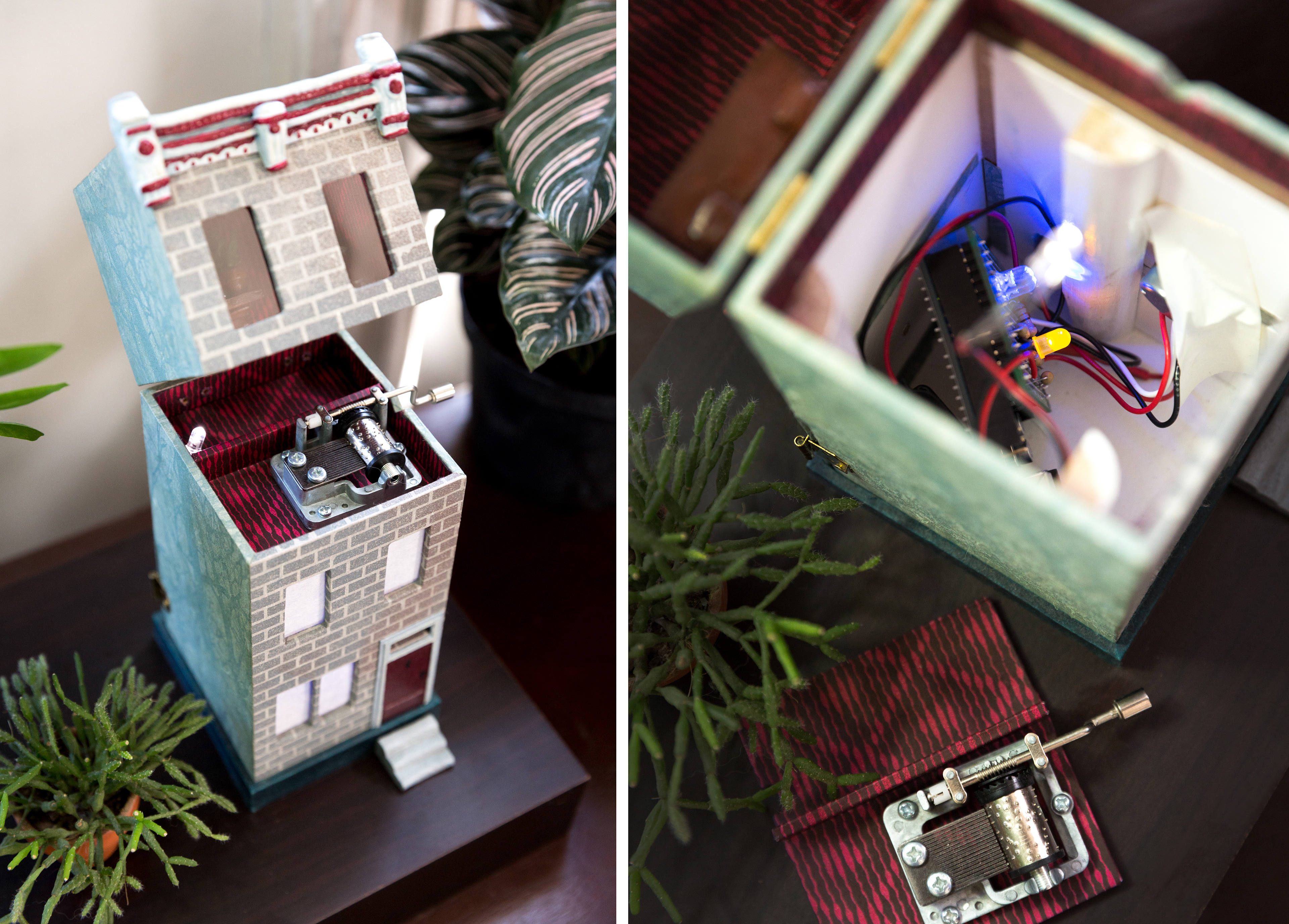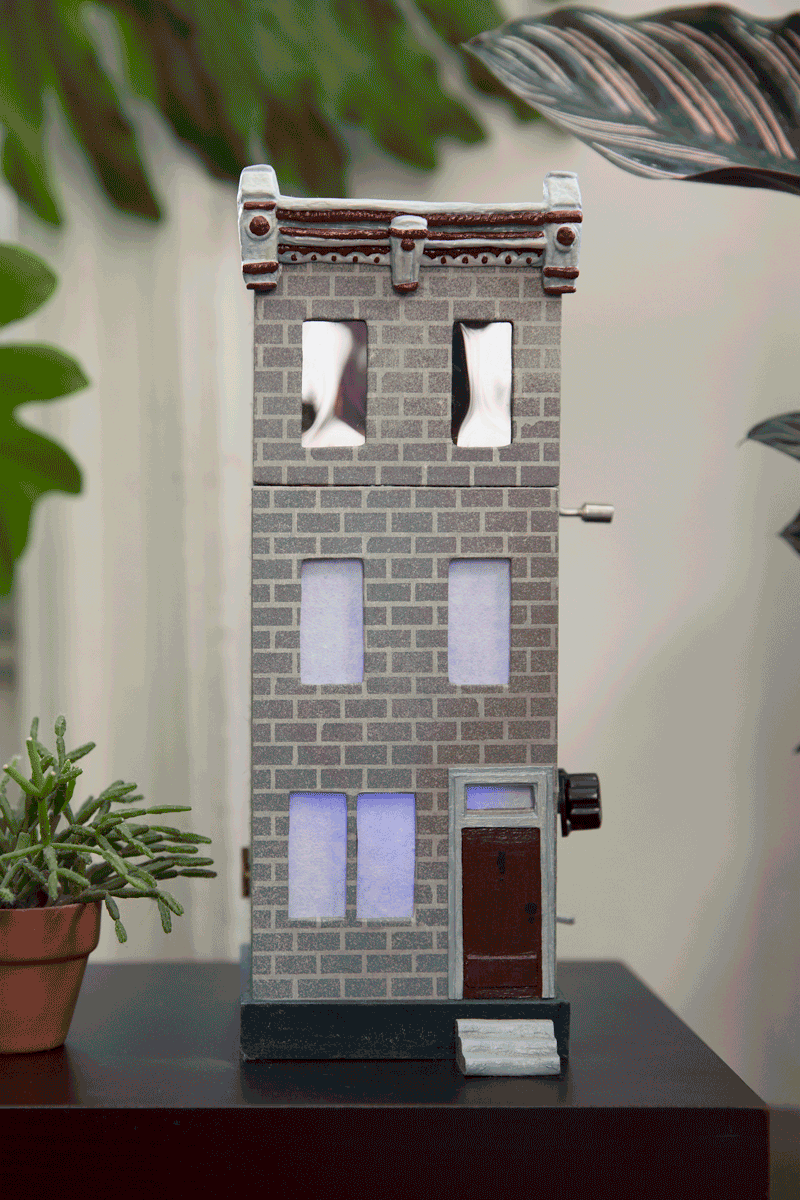 For this project, I wanted to take a moment to break away from two-dimensional and digital artwork. I love working with my hands and was inspired to create this music box/nightlight after finishing my latest work 'Recorded History.' The box is constructed entirely from scratch using binder's board and is overlaid with hand-printed intaglio and relief printed papers.  It can be removed from its base and has a hinging back door allowing access to the battery controlled lighting system. This was my first venture into LED lighting using an arduino, guided by the help of some of my electronically savvy friends. The music box plays the song Swan Lake. 
Electronic assistance: Joe Connelly and Jeff Gregorio      Photography:
Kristie Krause
Materials: Binder's board, hand-printed paper, sculpey, hand-constructed LED lighting circuit with arduino,
music box mechanism (plays

Swan Lake

), wall-mounted shelf, acrylic paint. 
The paper was created using intaglio, relief, and collograph techniques.